Benovias- Karfas - Chios
Aeriko

Aeriko is a 6 room complex, with amazing private terraces overlooking the sea and the tourist resort of Karfa. Each room has a bathroom with shower and is equipped with air conditioning, Wi-Fi, TV, refrigerator, telephone, hairdryer and safe.
Aeriko Rooms welcome the guests with cheerful colors tile, indigo or green. They provide a resting environment, with large built-in beds and images of old Chios on the beautiful engravings on the walls.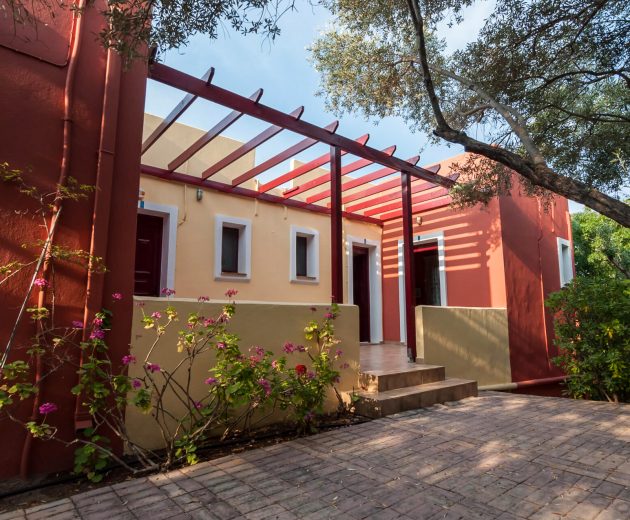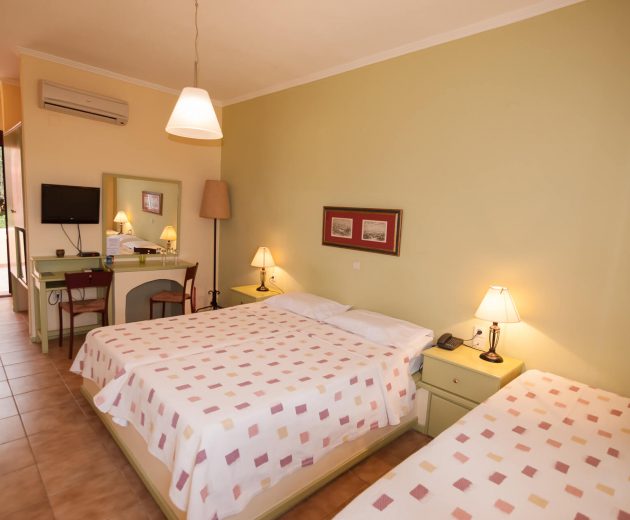 The Reception is always available for any information or friendly chat. Fresh juices and homemade jams are offered in the breakfast room. The leisurely talking guests sway on the garden swings and the pool offers a refreshing break between reading a book and drinking a cocktail at the swimming pool bar.
The companies that spontaneously gather around a table in the shade, dispel the loneliness and make all of us friends.
The picturesque bay of Karfas with its dunes and the cape of Saint Eleni is the natural scene, in which you'll relax, you'll have fun and you'll forget your routine, enjoying the view of the open sea and the horizon.


testimonials
What Customer Say
"The staff was very welcoming, warm and super friendly 🙂 the swimming pool area was very nice and not crowded. The garden area was lovely and cool at night. Perfect for dinner and drinks."
"It seemed to me that the hotel was in the middle of a forest looking to Çeşme from above a small hill but at the same time it it was just inside of Karfas, from where all favorite landmarks were easily reachable by foot"
"George was an excellent and very friendly host. The hotel was well located with wonderful views, nice cafe/bar area, lovely terrace and pool area."
Good facilities
"This was our 4th visit to the hotel. Once again really enjoyed our stay. Good facilities in the room. Breakfast and cheese and wine at night both good. Like that you can have tea/coffee all day."
Amazing
"George was an excellent and very friendly host. The hotel was well located with wonderful sea and mountain views, nice cafe/bar area. Lovely terrace and pool area."
In the middle of a forest
"It seemed to me that the hotel was in the middle of a forest looking to Çeşme from above a small hill but at the same time it it was just inside of Karfas, from where all favorite landmarks were easily reachable by foot"
Benovias - Karfas - Chios
Aeriko Rooms