The village of Thymiana is one of the most densely populated villages of the island and it has very good restaurants, bakery, mini-markets and gifts shops.

Its old name was Effimiana, which means a reputable place, due to a well known type of stone, called «thymianousiki», excavated from the quarries that existed in the area.
This stone, in many shades of brown and red, was used in the construction of the mansions of Kampos, in houses and churches.
The most splendid building of this kind of stone art, is the church of Agios Efstratios, which dominates the centre of the village.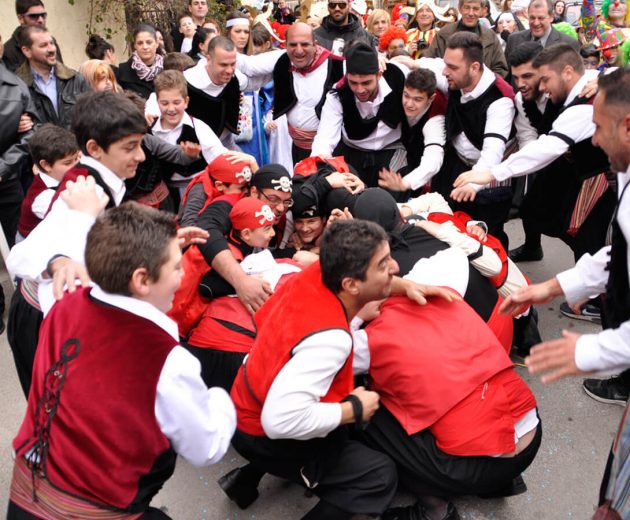 Thymiana village has preserved a lot of traditional specimens of the local architecture, which have significantly been influenced by that of Kampos. The visitor could see the medieval gate of the village and the old well called «karouli», to ascend the hill up to the monastery of St. Anargyri with its pebble floor courtyard and to walk even further off to the chapel of St. John.

The beaches of Karfas, Megas Limnionas and Agias Fotias are lovely, quiet bays, where the visitor can enjoy the clear waters of the Aegean Sea and taste delicious appetizers and cold ouzo in the small taverns . But, shouldn't miss wandering neighbouring Kampos, for tracing the remains of it's past and look for its perspectives for the future. .
Need directions, on how to get from Aeriko, to Thymiana? 
This map will give you the info you need!