The bay of Karfas, protected by the cape of St. Heleni extends to the central and east coast of Chios. The beach, of 1.000 metres in length, is covered by fine golden sand, which moves with the blow of the wind, going far into the sea and forming dunes on the neighbouring hill slope.

The small chapel of St. George of Karfas, built in the 18th century on the top of the hill, from the craft of the ironsmiths, who were called karfades (because they made nails, called karfia in the local dialect) gave its name to the picturesque bay.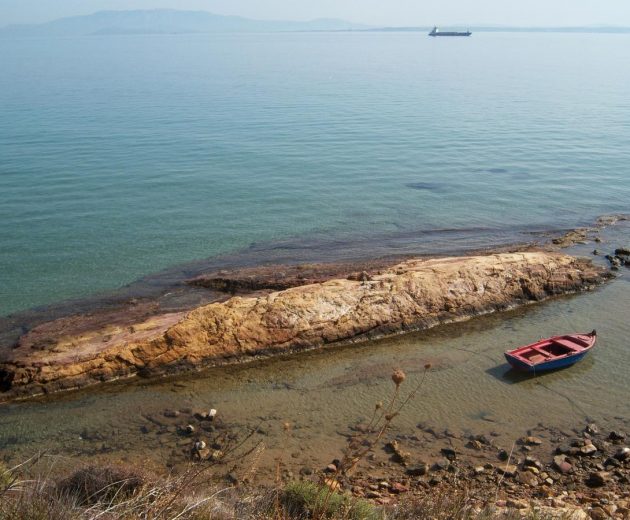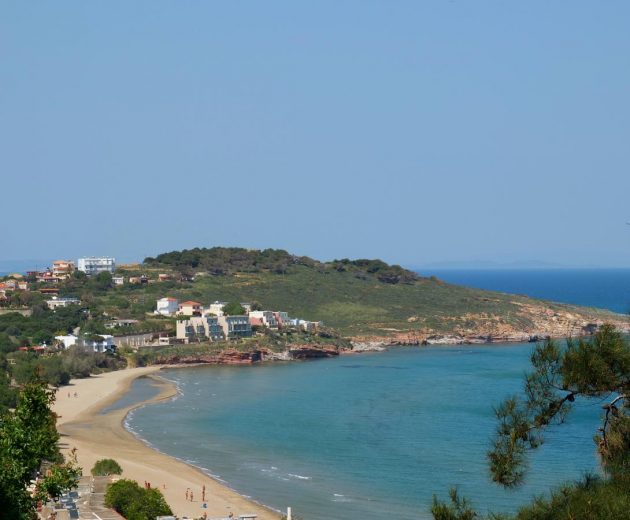 Years before the houses and the hotels were built, the strong wind drifted the sand, literally burring the little bushes and the very few seaside huts. The first small taverna built by Michaelos Giamos in the early'40s marked the beginning of the development of Karfas, which turned out to be the most popular resort in the island with hotels, shops, restaurants, beach bars and water sports.

Today, the residential development has put an end to the sand storms and has bounded the sand dunes at the south part of the bay. What it didn't manage to do is to give a permanent shape to the beach. It is never the same. The unpredictable strong north wind will always accumulate new sand and it will make the beach grow longer, whereas the south wind will always annihilate its labour.
Setting off from Karfas, the visitor can explore the city (Hora) and the country of Chios.
To learn about its history and culture:
in the Chios Mastic Museum, the Castle, Korai's Library, the museums (Byzantine, Archaeological, maritime, folklore), the unique Kampos, the monastery of Agios Minas, in Pyrgi and Emporios, Olympus and Mesta, Anavatos, Nea Moni, Daskalopetra, Keramos with the old metal mines, in the deserted village of old Potamia, Agio Gala Volissos.
To enjoy the nature:
in the narrow roads of Kampos, the mastihafields of south Chios, the cave of Olympus, the plateau of Aipous, the slopes of Mount Pelinneon , the pineforest of Nea Moni.
To be drenched in the light and the water of the Aegean:
in Karfas, Mavra Volia, Trahilia, Komi, Vroulidia, Agia Fotia, Agia Dynami, Magemena, Lefkathia, Nago, Giosona.
Benovias Complex at
Karfas
Need directions, on how to arrive to Karfas? Or do you want to know how close is the beach? This map will give you the info you need!